We're getting close to heading into 2022 and now is a great time to make changes in your living space. But before you spend any money on a remodeling project, it's essential to know what upgrades you can afford. Even if you have the funds stashed away and earmarked for your room's facelift, you don't necessarily want to spend it all. At Reborn, even as Calgary's premiere renovation company, we understand that in order to bring your dream home renovation to life, you may need to make financial concessions. So, here are 18 easy ways to save money on your living space remodeling project:
Devise An Overall Plan
It's crucial to plan a remodeling project carefully before you start anything. This step will help you know the scope of work you need for your living space in advance. As a result, you'll better grasp how much money you will need for the entire project. It's crucial to ensure you stick to your budget and don't spend money on unnecessary things.
Since remodeling is typically a vast undertaking, it would be a smart move to find a reliable contractor to help you rather than do things on your own, especially if you don't have any construction experience. At the very least, a reliable contractor will help you avoid spending additional cash for redoing mistakes in your project.
They could also guide you on how to best deal with this major undertaking including allocating funds. If you are from California and don't know any renovation experts, you can visit modernvalleyconstruction.com and set an appointment.
Try To Keep Key Fixtures
Even if you don't have any experience in construction, you probably already know that moving walls, installing new pipes for plumbing and gas lines, and adding new electrical systems will entail huge costs. Thus, if you want to save on remodeling, it would be prudent to keep existing concrete walls, plumbing, and electrical fixtures as much as possible.
If you live in an ancestral house, it'll help to ask yourself if it's worth remodeling an older home, especially if it would require significant upgrades. Renovating an old house makes sense only if the money you'll be spending is not funded by debt, if the remodel could boost the value of your home, and if you could hire a dependable builder.
Go For DIY Demo Job
If there's one DIY thing you can do for your remodeling project, it's the demolition work. You'll save on labor costs if you do this task right. One tip to ensure a fast and safe demolition job is using the right tools and having a demolition plan. Also, see to it you have safety equipment and wear the proper outfit for this undertaking.
Secure Necessary Permits
Don't make mistakes that can cost you money or force you to do expensive repairs. To save on your next remodeling project, make certain you've secured all the necessary permits and building code approvals. Not doing so could mean costly penalty fees and other extra expenses. Just imagine how much money will be wasted if the remodeling you've done doesn't meet local building codes and the authorities compel you to demolish and start over again.
Learn To Prioritize
There may be many things you want to include in your remodeling plan if you've been living in your apartment or home for several years now. If you have ample time and money, you can do all the things on your remodeling list in one go. However, if you're on a tight budget, you should prioritize the big-ticket items that require upgrades. These are things that could add the most value to your living space.
Think About Proper Timing
The timing of your remodeling work will primarily affect the contractor's fee. You can schedule the project during the off-peak season to get lower rates. Besides, you can choose from many available contractors during off-peak months. That way, you can indeed find one that fits your budget.
If you want to finish remodeling your living space for a special occasion or a holiday, you need to schedule it way ahead of time. Don't do rush jobs because builders may ask for higher rates if your time to complete the project is too short. If you can schedule the work a month or so before you need it done, the contractor has ample time to build it and wouldn't require overtime work to complete the project.
Keep Your Spending In Check
If you want your project to stay on course money-wise, take the time to track your spending. In these kinds of projects, you can't ensure everything will run smoothly. For example, the tile you want may not be available, so you may need to buy a more expensive set, or you may have to purchase materials from out of state. Factor into your total costs even the little things, such as shipping or additional labor costs. A simple spreadsheet could help you with this task.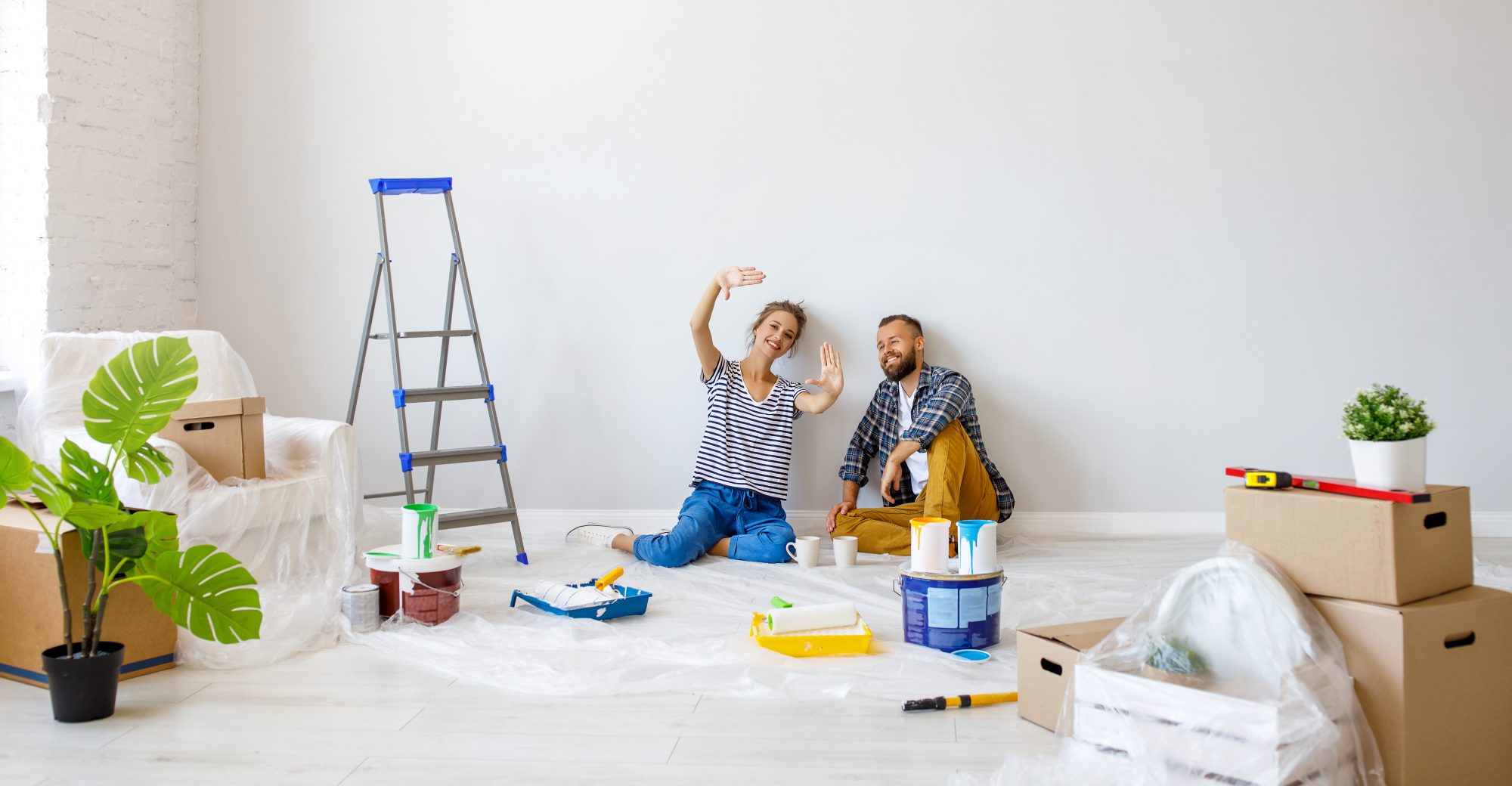 Check For Great Deals Locally
Another way you can bring down your remodeling cost is by looking for the best deals in the local market. Despite having a tight schedule, take some time surfing the internet to see if there are sale events or discounts for valued customers in your locality or online. It's better to shop for furnishings, home appliances, and other construction materials from stores near you to save on shipping costs.
Haul Your Own Materials
The convenience of having building materials delivered to your doorstep could indeed be significant. But if you're keen on bringing down the cost of your project, you may want to consider picking up the materials you bought from the store. Some home improvement stores rent out small delivery trucks. So, even if you don't have your own vehicle, you can still do the hauling yourself and save big bucks.
Don't Say No To Stock
For many homeowners, custom means unique and chic. In some situations, you may have to custom-build cabinets, shelves, and doors to fit the needs of your living space. But if the fixture you want is sold in a hardware shop, then you may opt to buy stock rather than have it customized.
For example, if the windows you plan to install have standard dimensions and are available in stores, it makes more sense to buy them off-the-shelf. If you save, say, $100 for a stock window compared to a custom-made one, just imagine how much cost you can cut from your budget if you need six windows.
Consider Participating In Auctions
Do you know how to save money on building materials and have fun along the way? Get your items at auctions! Be on the lookout for construction supply auctions in your area or nearby towns. You'll be amazed at the wide variety of materials auctioned off in such places or events. You can get something worth thousands of dollars for just a few bucks in an auction.
Of course, you can save money from an auction only if you know the current price of materials. So, before you attend one, ensure you've done your research and you know what you want and need.
Get Rid Of Debris Economically
You probably need to rent a dumpster during remodeling, which can be costly. So, make sure to get the right-sized bin. Don't be tempted to get the smallest if you have an extensive remodeling project because you might end up renting an additional one. If you don't know the size you require, you can always ask the staff of the rubbish removal company for help. They'll be able to determine the size of the bin you need based on the extent of your remodeling.
Moreover, make sure you put the debris in the bins strategically, hence making use of all space available. Here are some tips for organizing trash inside your rented trash bin or dumpster:
Throw hollow things like a tub or sink face up so you can place debris in them.
Consider each trash like a puzzle. Think about how you can arrange them inside the dumpster so you don't end up renting more trash bins than you need.
Surround your big item rubbish with small debris so you can make use of even the smallest nook and cranny of the dumpster.
Reuse And Recycle Whenever Possible
You can save money by using the stuff you already have. Don't feel compelled to buy new things because you're renovating or remodeling. Feel free to reuse what you have, such as cabinets, storage, and appliances, for as long as they're in good working condition. Besides, recycling is a great way to go green too. Consider looking into costs of repair services for some items. It may be cheaper to repair than to replace.
You can also opt to refinish your flooring instead of replacing them. For example, if you have old hardwood floor planks, ask the contractor if it's still possible to scrub them, fix dented areas, and do refinishing work on the floor to create a more refreshed look. It's vital to consult with contractors before using salvaged building materials because some may not be willing to work on them.
Be Willing To Use Leftover Materials
If your close friends and family had just recently built or renovated their home, you could ask if they have leftover building materials that they're willing to donate to you or sell at a lower price. You can also bring this issue up with your builder because they most likely have lots of leftover construction materials from their previous projects. This idea would be a win for them because they'll earn money from items they otherwise don't need. It would also be a win for you because you'll surely enjoy a big discount on building materials.
Consider More Affordable Alternatives
If you want to add a luxurious look to your home but don't want to spend a fortune, look for materials that are similar to what you desire. For example, if you fancy hardwood flooring but don't want to break the bank, you can choose more affordable options like faux wood or laminates. These alternatives may not be as durable as hardwood, but they can have other attributes like being easy to clean and maintain and giving you more value for your money.
Do Some Reselling
Some remodeling might require you to replace old furniture, cabinets, or outdated or dented appliances because they may no longer fit the new theme of your living space. If the fixtures you're going to replace still work and are in good condition, you may want to sell them online instead of just throwing them out. You can use the money from the sale to cover some of your remodeling expenses.
Opt For DIY Painting
Again, it's always a bright idea to rely on experts for renovation and remodeling projects, particularly for tasks that require installing new tiles, working on electrical systems, or tearing down walls to open more space. However, there are some parts of the remodeling project you can easily do on your own to help bring down your remodeling costs.
Aside from doing the demolition job yourself, another DIY task you can do is paint the walls. The internet is full of articles and videos that will provide you with instructions on how to paint the surfaces in your room or home. Of course, you need to have the right tools and plan accordingly to complete a good painting job.
Coordinate With Your Contractors Regularly
Delays and overtime work are some of the things that can blow your budget out of proportion. So, when you're doing your planning, always prepare for such events. Even if you allotted money for such incidences, it doesn't mean you have to use it all up. You can prevent unpleasant surprises if you regularly communicate with your contractors and visit the remodeling site every so often to see the work's progress.
If you're the one picking up some materials, you must be proactive when it comes to coordinating the timing of buying and getting the items ready and available at the site. You can also prevent work delays by foreseeing problems like the unavailability of stocks and finding a timely solution.
The Bottom Line
If you want your renovation project done exquisitely but inexpensively, it's vital to know what you need and want to achieve. Once you have a clear picture of what your living space will look like, you can get the renovation project rolling. Always keep in mind the many ways to save money on your remodel.