Whether you realize it or not, a home renovation project can be an auspicious moment in life. Years of working hard and saving money were the foundation to making your dreams a reality. Whether it's a small repair for upkeep or a large-scale remodeling, the desire to improve your space will lead the drive to improve the quality of life for your family as well.
Yet times of change can present stressful situations, and a home renovation is no different. Taking the step toward achieving your dream home will mean facing the various challenges that come along with it. While it is tempting to see your dream begin to take form, the project's integrity and your family's safety must take precedence.
Home renovation professionals and experts (1, 2) understand that homeowners may wish to be a part of every step of the renovation process. They can empathize with the sentiment but are well aware of the dangers and stresses you might not have realized.
In order to feel even more reassured of the decision to move out during a renovation, read on to discover the benefits of it.
Avoid Potential Lung Damage
As a home renovation aims to improve the functional and aesthetic aspects of your home, starting at the base will be necessary. This will ensure that any changes you plan for your home remain sturdy for many years to come. However, ensuring this level of quality will require varying levels of demolition to be done. This is where health hazard concerns stem from.
Breaking down walls, reinforcing foam foundations, and sanding down wooden beams are common occurrences in a renovation project. While necessary, they are also likely to leave plenty of floating particles in the air. They are the reason a professional's work attire includes a dust or respirator mask. They are used to protect workers from hazardous materials such as the following:
Smoke
Construction dust
Asbestos
Carbon monoxide
Nitrogen oxides
Breathing in these particles can be dangerous to your health. Constant exposure can lead to complications such as chronic obstructive pulmonary disease (COPD), lung cancer, and asthma. They are especially egregious for children, the elderly, pets, and members of the family with lung conditions.
Moving to a temporary home for the duration of the renovation is a step toward protecting yourself and your family from these health hazards. Workers will rest easy as well, knowing that their work will not jeopardize the safety of other people.
Keep Your Family Away From Safety Hazards
As construction kicks into high gear, your home will begin to look less like a house and more of a construction zone. While this is necessary, it ultimately means that you are also welcoming the various safety hazards (3) that a construction zone carries with it. That being said, three key points must be kept in mind.
For starters, construction materials can present a cause for concern in any household. Steel poles, stone slabs, and wooden boards are typically harmless on their own, but your child or pet at home may see the material pile as a personal playground. Disturbing the balance of items stacked on the bottom can be extremely dangerous. While you may do your best to look after them, all it takes is a few distracted moments for the unthinkable to occur.
The next item to keep in mind is the presence of dangerous tools and equipment in your home. Seeing as they are the leading cause of accidents during a home renovation, every precaution must be exercised when using them and then storing them after. Though their use is invaluable for any construction project, even the workers who use them on a daily basis know that complacency is the herald of disaster.
Some tools that may be used during your home renovation include the following:
Power tools
Drills
Backup generators
Saw blades
Sledgehammers
Nail guns
Lastly, stripped walls and floors present a new layer of danger to be wary of as well. Electrical wiring and water piping that were once expertly concealed beneath need to be uncovered if they no longer align with your renovation plans. The deconstruction process may also leave floors very uneven. Shocks, bumps, and bruises can be common during a home renovation.
Living in a house during a renovation may soon feel like living in an obstacle course. So, when it comes to you and your loved ones' safety, taking risks is never advisable. Additionally, you'll find that most people are keen to agree that spending money on a hotel is much more enjoyable than spending it at the hospital.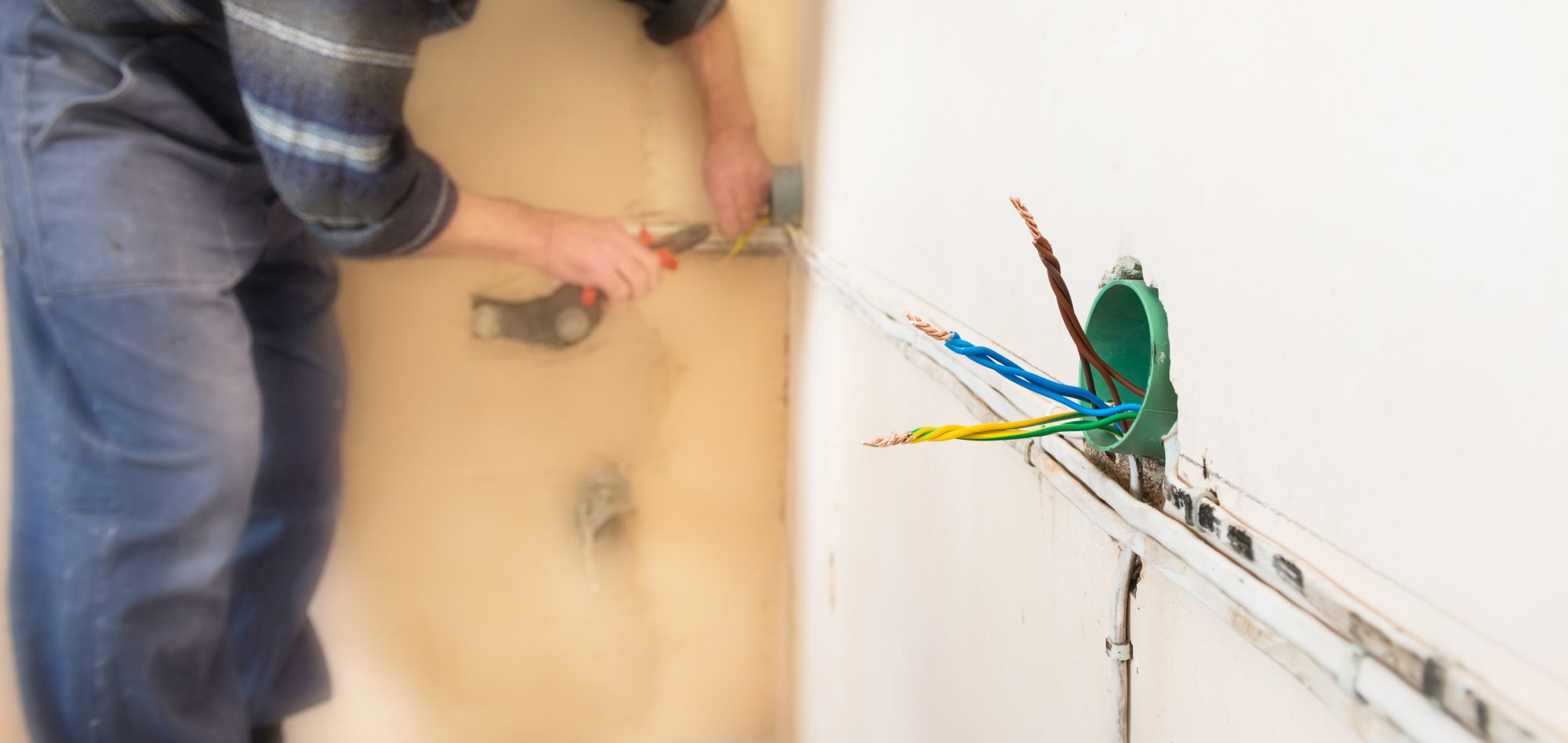 Keep The Project Focused
It's understandable to want to be part of the journey. From the beginning of the renovation (4) right until the end, every step must meet your approval. After all, it's your money and your home. Every nook and cranny must adhere to your vision. The culmination of years' worth of dreaming and planning is about to become reality. And yet, implementing an extreme supervisory approach may actually backfire instead.
While it may hurt to think about, it's important to take a step back and truly look at the bigger picture. Although an architect or interior designer created the blueprints of your new home, it's your vision that they followed. Although a professional contractor and his employees laid the groundwork for the renovation, it's your approval that landed them the job in the first place.
Applications in real life may look drastically different while still in blueprints. Additionally, things may not always look the way you want until the finishing touches are applied. While you might try your best to resist the urge to give immediate feedback, staying in your home and witnessing every detail can make it a challenge.
Moreover, constantly hovering around employees may come off as a sign of distrust. Although you may be thinking about what's best for your home, a damaged relationship with your workers can be detrimental to your plans. It may slow down the work and create tension between you and them.
One of the best practices to address concerns with work is agreeing to stay away from the house and checking in at least once a week. This ensures that contractors and their employees are given space to work and concentrate. It can be a bonding experience between you when they see your reaction to the amount of progress they can cover in a span of seven days.
A pleasant relationship with your workers will work toward the benefit of everyone involved. Your feedback will be easier for them to take in, so any changes you need to get done can happen quickly. Moreover, future projects with the team will mean better business for the contractor and their employees as well.
When in doubt, it's important to remember that at the end of the day, these people are professionals. It's important to know when DIY is possible (5) and when help from experts is needed. By choosing them, you are welcoming years of experience and expertise into your home. Should you need the extra push, sticking to weekly meetups can be exactly what you need.
Avoid Stress Associated With Home Renovations
While you may be imagining the finished work vividly in your head, the reality of living in a home being renovated can be an entirely different experience. The space you once associated with peace and warmth can rapidly turn into a stressful and unforgiving mess.
As your house undergoes its transformation, various changes will have to be imposed on you and your family should you choose to stay for the duration. Usual routines can be interrupted, and for many, this may turn out to be enough of a deal-breaker.
Water lines may be shut off during a bathroom remodeling. Your family may not be willing to put up with a toilet that doesn't flush or a shower without pressure. Consequently, you may need to find creative solutions when it comes to laundry and dishwashing. Going to work or school without these utilities can quickly lead to a bad mood.
Electricity can also be dangerous during a rewiring, so it may be interrupted for a span of time. Light fixtures without power and phones with dead batteries can be a recipe for a very unhappy family.
Another aspect to consider is the sudden lack of privacy as well. Since workers will need access to various parts of the house, you and your family may find it somewhat difficult to constantly adjust to people passing through different areas of your home. Renovations in one room can mean a connection is disturbed in another area, so worker foot traffic around your home may be a stressful experience for everyone.
It can be easy to assume that living in an incomplete home is bearable for a short period. However, delays and do-overs could extend the estimated time frame for completion. When your home becomes temporarily obsolete, it doesn't mean your everyday life has to be as well. Moving out for a few days can be the key to keeping a sound mind during the entire event.
Save Money In The Long Run
One of the key factors to a successful home renovation is the proper allocation of the budget. Covering all the typical expenses while stretching it for unforeseeable costs are all hallmarks of a well-thought-out plan. However, adding in funds for moving out during the renovation could have you end up with more money in your pocket.
Taking all the other points into account, staying away for the duration of the project helps keep your loved ones protected from health hazards and safety concerns. Keeping away from the noises, smells, and messes of a renovation can do wonders for your sleep pattern and overall mental health as well. All these things can add up to prevent any possibility of a hospital stay and the formation of long-term illnesses.
An empty home can also help speed up the timeline of the renovation. Having you and your family at home means the contractor is likely to lose hours of work. After all, safety is a primary concern, so they will most likely suggest work hours that have the least amount of people present in your home.
By giving your contractor more freedom, they are allowed to focus better on the task at hand. A month away from home is more preferable than three months of half-day and weekend work schedules.
When it comes to the success of any project, keeping an eye on your goals is key. Keeping your loved ones away from the house during the renovation can be the best assistance you can give your contractor. While it might seem logical to think that you save more money staying at home during a renovation, you might actually end up spending more than is necessary. Other than the medical expenses that you might incur if a family member falls victim to health and safety hazards, you'll also end up paying more for the workers' services if the project is stretched out beyond your desired time frame.
Treat It As A Vacation Before The Unveiling
Although a renovation should be approached with as much thought as possible, it's important not to lose sight of the emotional aspect as well. Most people know their homes inside and out. It is as familiar to them as the back of their hands. Proceeding with a home renovation will mean changing these familiar scenes permanently.
Moments like these should be cherished and remembered. It's an event that encapsulates many emotions all at once. The joy of achieving a dream, catharsis from years of discipline, and a tinge of sadness from losing familiar sights. While it can be difficult to express, people are subject to feel any mixture of these emotions.
Moving out during the construction will serve to mark the event as an auspicious one. The mini-vacation can be an excellent change in scenery while your contractor finishes up the work.
Finally, when the time to return home arrives, the effect is enhanced during the big reveal. Only by leaving it as you remembered can you truly spot and appreciate the changes made during the renovation.
It's not every day that a family can have their home reinvented. Slowing down and taking it all in will make spending the money significantly worth it.
Conclusion
Moving out during a renovation can only serve to benefit you and your family. The thought of saving money is nice, but compared to the risks involved, that may not be enough to justify the decision. In addition, as you can see in the points above, there are more benefits to be gained in moving out temporarily than there are in staying put.
Sources:
1) Our guide to choosing the right home renovation contractor
2) https://www.thebigboymovers.com/locations/salt-lake-cityprovo/
3) https://medium.com/@pasesinteriors/hazards-to-watch-for-during-remodeling-cb134352f585
4) https://www.rebornrenovations.com/home-renovation-where-to-start/ 
5) https://www.thespruce.com/7-diy-home-plumbing-projects-5096008