If you're considering a condo renovation in Canada, you're not alone. Many condo owners plan to upgrade their living space and take advantage of the city's booming real estate market.
Renovations can significantly increase the value of your condo while also making it more enjoyable to live in. However, they can also be a major undertaking. Before you begin a condo renovation, it's essential to do your research and plan carefully.
This guide will provide an overview of the condo renovation process, from finding the right contractor to choosing the right materials, and share tips on saving money and avoiding common pitfalls.
If you're ready to renovate your condo, this guide will help you get started.
Why Renovate Your Condo?
If you're a condo owner in Canada, chances are you're constantly looking for ways to improve your living space. Whether you're considering a complete gut renovation or just a few aesthetic changes, owners find endless possibilities in condo renovations, each with its reasons for doing so.
Here are a few reasons why you should renovate your condo:
To Increase The Value Of Your Property
If you're planning on selling your condo soon, a well-executed renovation can help increase the value of your property. Even if you're not planning on selling, a higher appraised value can come in handy if you ever need to take out a loan against your condo.
To Increase Your Condo's Rental Value
If you're looking to rent out your condo, a renovation can help you achieve a higher rental rate. You can command a higher price by making your condo more attractive and appealing to potential tenants.
To Make Your Condo More Functional
If your current layout isn't working for you, or you simply want to use your space better, a renovation can help. By reconfiguring your layout or adding built-ins and storage solutions, you can make your condo more functional and better suited to your needs.
To Update The Look Of Your Condo
Whether you're tired of your current décor or just looking for a change, a renovation allows you to achieve the look you want for your condo. You can give your space a new vibe by updating your finishes, fixtures, and furniture.
To Improve Your Quality Of Life
At the end of the day, a renovation should be about improving your quality of life. If your current space isn't meeting your needs or making you happy, a renovation can help change that. By creating a space that better suits your needs and lifestyle, you can improve your day-to-day life and enjoy your condo even more.
Finding The Right Contractor
When you're ready to start your home renovation project, the first step is to select a good local contractor, a reputable and experienced company in your area. There are many too choose from depending on where you are in the country, Reborn Renovations here in Calgary, Easy Renovation in Toronto, etc. With so many options, how do you know which one is right for you?
Here are some practical tips to help you find the best man for the job:
Get Referrals From Friends, Family, And Neighbours
Getting referrals from friends, family, and neighbors is the first thing to get you started. It can help you better identify the best contractors for your renovation project and give you some valuable contacts to get started.
Of course, you'll also want to do your research to ensure you're getting the best possible advice. But getting referrals from people you trust is a great place to start. If someone you know has recently renovated their condo, they may be able to recommend a great contractor.
Do Your Research
Once you have a few contractors in mind, take the time to research each one. Read online reviews, check out their website, and contact them with any questions. This step helps narrow down your options and find the best contractor.
Get Multiple Quotes
Before you make your final decision, getting quotes from multiple contractors is crucial. Here are some things to keep in mind when getting quotes:
Make sure you're clear on the scope of work. You don't want to surprise yourself when the final bill comes.
Make sure the contractors are aware of any deadlines you may have. You don't want your project to drag on longer than necessary.
Get at least three quotes before making your final decision. This way, you can be sure you're getting the best value for your money.
These steps will give you a better idea of who is offering the best value for your renovation.
Make Sure They're Licensed And Insured
It would be best to work only with a licensed and insured contractor. Only licensed and insured contractors in Canada can operate and conduct renovations and remodeling projects. It is to protect your property under the Canadian code of practice. So, in case the contractor fails to do their job properly, you can always ask for compensation.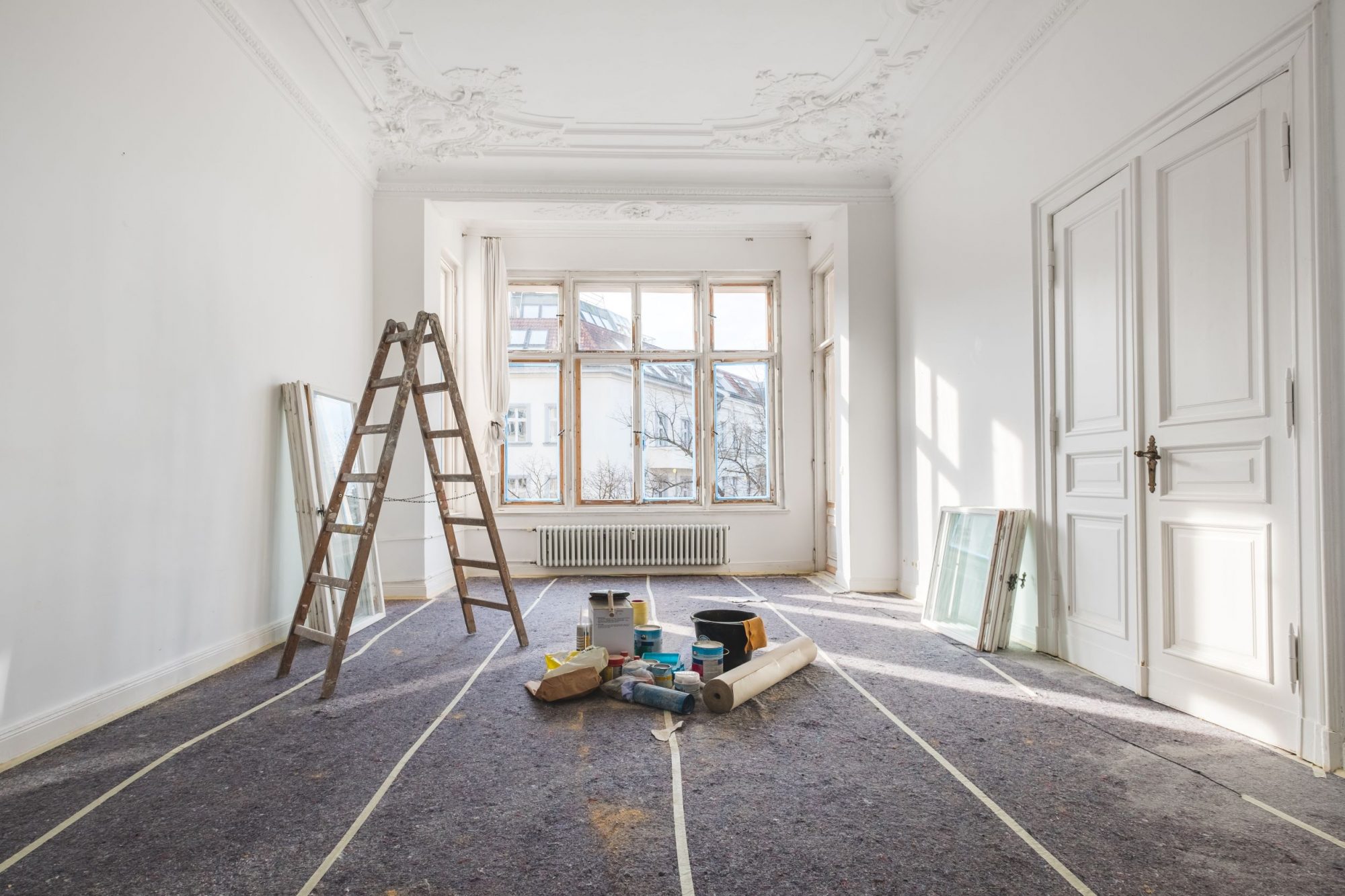 Choosing The Right Materials
Now that you've found a good contractor, it's time to select the best materials for your project. Many choices are available, and knowing which ones are right for your project can be challenging.
Keep these in mind as you choose materials for your condo renovation:
Durability
One of the most important things to consider when choosing materials for your condo renovation is durability. You want to choose materials that stand up to wear and tear and won't need to be replaced frequently.
Maintenance
Another important consideration is maintenance. You'll want to choose materials that are easy to care for so you save yourself from spending much time and money on upkeep.
Aesthetics
Of course, you also want to choose materials that will look good in your condo. You'll want to consider both the style of your renovation and the overall aesthetic of your condo when making your choices.
Function
Next, think about function. What do you need the space to do? For example, if you're renovating your kitchen, you'll want to ensure you have the right appliances and countertops for cooking and dining.
Budget
Finally, you'll need to consider your budget when choosing materials for your condo renovation. There are many great options, but you'll need to find ones that fit your budget.
Here are a few materials to consider for your condo renovation:
Cabinetry: Wood is a classic choice for cabinetry, but it can be expensive. Meanwhile, laminate is a more budget-friendly option in various colors and styles.
Countertops: Granite is a popular choice among homeowners for countertops, but it can be pricey. You may also consider cheaper options like laminate or tile.
Flooring: Hardwood floors are classic but can be scratched and damaged. Tile or vinyl can also be an excellent choice for a condo if you want something more durable.
Appliances: Stainless steel appliances are trendy, but they can show fingerprints. Black or white appliances can be easier to keep clean.
Fixtures: Choose fixtures that match the overall style of your condo. Brass or bronze fixtures can add a touch of luxury, while chrome is more modern.
When renovating your condo, choosing the right materials is crucial. Take your time when selecting materials for your condo renovation, and consider all of the factors above when making your selections to ensure a successful renovation.
Tips To Save Money During Condo Renovations
Condo renovations are a costly endeavor, but there are a few things that you can do to save money. Here are a few tips:
Plan And Stick With A Budget
The best way to save money is to plan your renovation and stick with a budget. It will allow you to get an accurate estimate of the costs and give you time to shop around for the best deals. Remember to stick with your dedicated budget so you won't be thrown off course during the construction.
Be Resourceful
Reuse and recycle materials whenever possible. Recycling and reusing can help reduce the overall cost of your renovation. You may find that upcycling old materials can be rewarding.
Shop Around For The Best Deals
Compare prices at different stores and online to get the best deals on materials and labor.
Do Some Of The Work Yourself
Another way to save money is to do some of the work yourself. If you're handy, you may do some of the work, such as painting or installing new flooring, which saves you significant money.
Hire A Contractor You Can Negotiate With
If you can't do the work yourself, you can still save money by hiring a contractor willing to work with you on a price. Contractors are often willing to negotiate a lower price if they know you're trying to save money.
Be Flexible
Finally, you can save money by being flexible with your renovation. If you're willing to wait a few months for the work to be completed, you may be able to get a better deal. Often, contractors are willing to give discounts if the work is not needed immediately.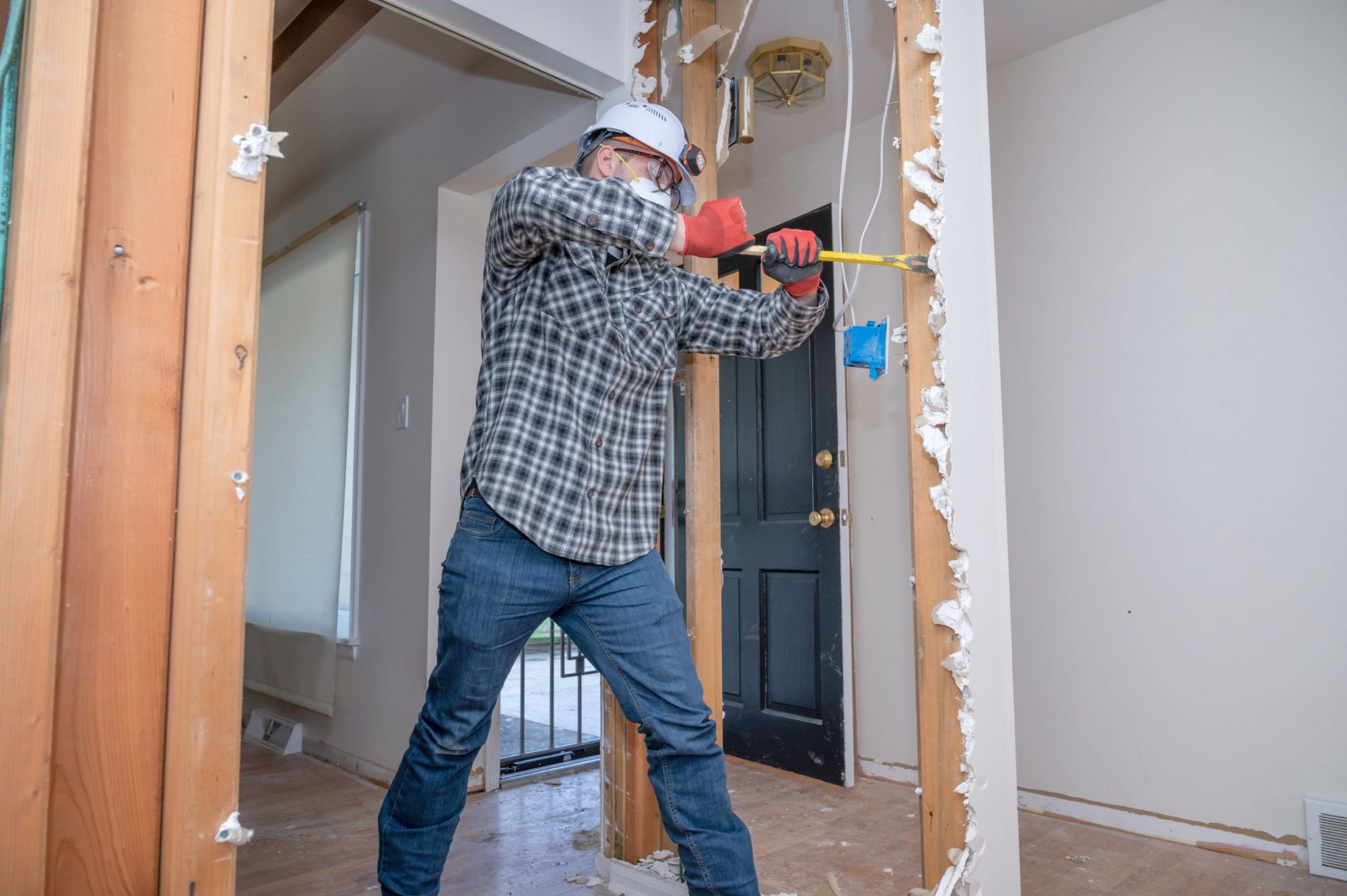 Common Pitfalls And How To Avoid Them
Whether you're planning a complete gut renovation or just want to update a few things, there are some common pitfalls that you'll want to avoid.
Not Getting Board Approval
One of the biggest mistakes people make when renovating their condo is not getting approval from the condo board first. If you're planning on making any changes that could affect the common areas of the building, you need to get permission from the board. It includes painting, changing light fixtures, and installing new flooring.
Neglecting The Building's Rules And Regulations
Another mistake is not taking into account the building's rules and regulations. Every condo building has its own set of rules, and you need to ensure that you're following them. For example, some buildings have strict rules about noise levels, and you don't want to get complaints from your neighbors.
Not Budgeting Properly
Finally, be realistic about your budget. Renovations can be expensive, and you don't want to end up going over your budget and being unable to finish the project. Make sure you know how much you can afford to spend before you start any work.
By avoiding these common mistakes, you can ensure that your condo renovation goes smoothly and achieves the desired results.
When Is The Best Time For Condo Renovations In Canada?
There's no definitive answer to this, as the best time for condo renovation in Canada will vary depending on the climate in your region, your budget, contractors' availability, and your condo's age and condition. That said, many experts recommend renovating your condo every 5–10 years or sooner if there are any significant problems.
Some key points to remember when considering the best time for your condo renovation project:
In most cases, it's best to avoid renovating during winter when weather conditions can be more unpredictable and challenging. Spring or summer are typically the best times to renovate in Canada as the weather is more stable and milder, and there is less chance of construction delays.
If your condo requires extensive renovations, it's best to factor in the time needed to complete the work. Try to avoid renovating during peak periods when demand for contractors is high and prices are typically inflated.
It's also worth considering the timing of your condo renovation with any major events or holidays you may have planned. For example, if you're planning to host a large party or family gathering, it may be best to wait until after the event to avoid disruptions.
If on a tight budget, you can wait for sales or special promotions from contractors and suppliers. Ultimately, the best time to renovate your condo is when it best suits your needs and schedule.
Final Thoughts
No matter what changes you're planning on making, it's best to consult a professional contractor before getting started. They can help you develop a realistic budget and timeline for your project and ensure that all the work is done up to code.
Be sure to communicate your vision and expectations clearly, and work with your contractor to be sure the final result is what you want. With careful planning and effort, you can transform your condo into the space of your dreams.