A full home renovation in Calgary will cost between $75,000 and $250,000 in 2023. But prices can go much higher depending on a number of factors.
Completing home renovation projects is as exciting an experience as it is daunting. Especially if you're trying to maintain a budget. Many homeowners in Calgary don't know what to expect when it comes to the cost of home renovations. According to a survey conducted in 2020, up to 49% of Canadians planned to renovate their homes, with 39% of them admitting to going over their budget on renovation projects either from poor initial estimates, or unexpected factors arising during the renovation project. Therefore, it's essential to understand the whole process and the factors that impact the cost of home renovations and what to expect when you embark on complete home renovations in Calgary.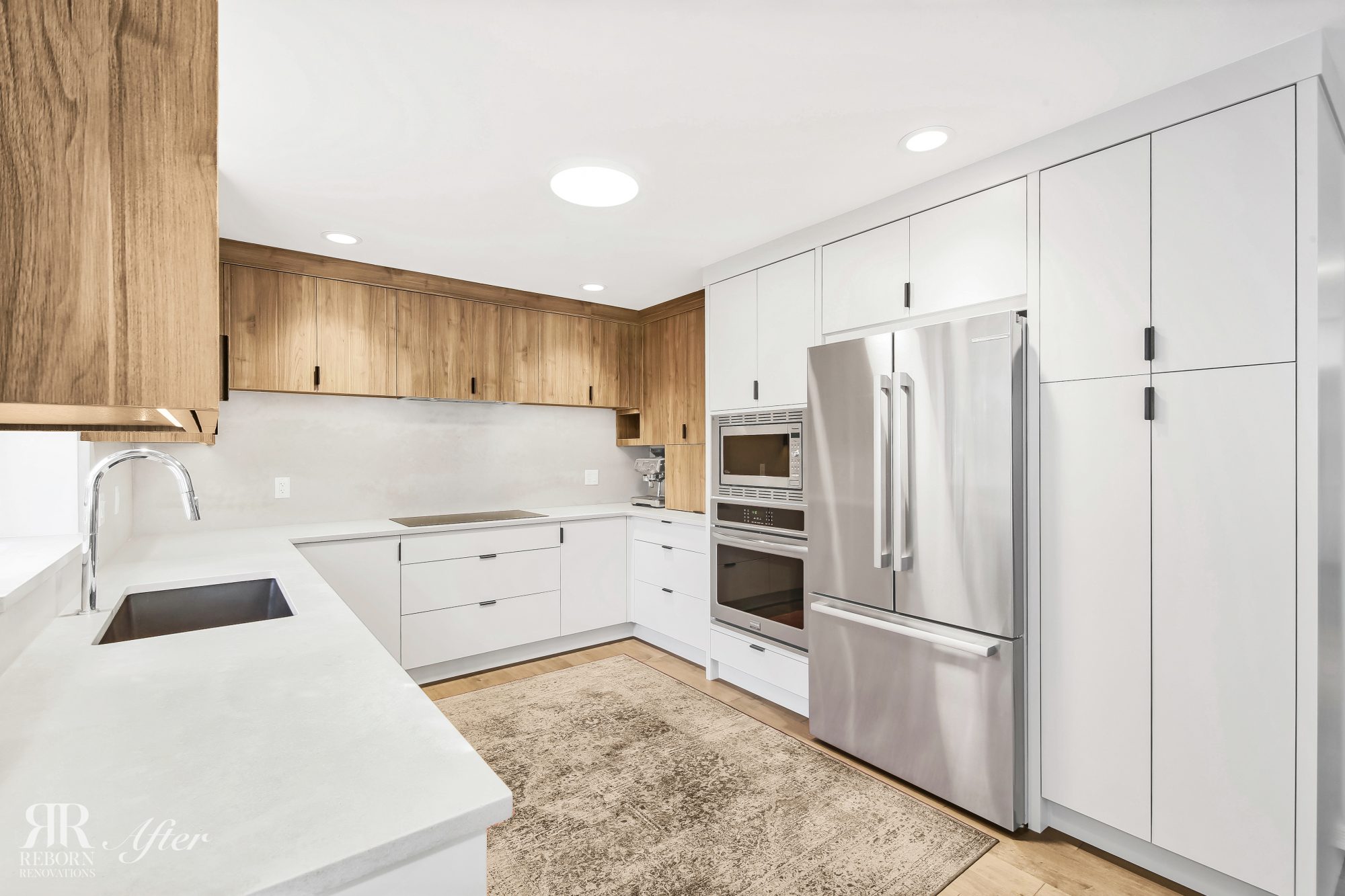 Factors That Impact Home Renovation costs
Several factors will determine the cost of your home renovations, including:
The size of your home
The larger your property or the larger the section of your home that you wish to remodel, the more work will be required to renovate it, which translates to higher cost. It's a given that the average costs associated with doing a full main floor with kitchen renovation, will be greater than the buildings fees associated with basement developments.
The age of your home
Older homes typically require more repairs and upgrades, which can significantly increase the price of the project. Often older homes will need upgrades to utilities and other critical factors in the home, such as re arranging plumbing or heating ducts.
The complexity of the renovations
Different home renovation projects will have different average costs associated with it. A more over-the-top or challenging a projects will set you back in terms of the work, money, delays on products, and unexpected issues that can arise. Extensive renovations such as extensions or house renovations that require re arranging plumbing or electrical systems can be costly.
The cost of the Calgary renovations company
The best home remodeling contractors in Calgary will execute your vision to perfection, but this comes at a cost. When planning your renovation, it's best to vet and receive multiple quotes from various licensed contractors in the Calgary area.
The quality of the products
The styles and finishing selections you choose can impact home renovation costs greatly. A simple plumbing fixture from Home Depot is going to cost significantly less than a designer fixture from Pearl or another provider. Though the initial cost is greater, spending more on quality products and additions will increase your property's value in the long run.
Permits and building fees
In most cases, you may need building permits from the City of Calgary, or your respective municipality in the surrounding Calgary area, which will cost you money. Complete home renovations in which you find yourself making structural changes, altering plumbing, gas or electrical, which is often the case with kitchen renovations, bathroom renovations, and many basement developments, will require permits and inspections.
Unexpected Costs
We recommend setting aside and budget an additional 20% of your estimated renovation costs for unexpected issues to arise.
What does a house renovation cost Calgary homeowners?
To determine the cost of a complete home renovation in Calgary, you need to combine the average cost of renovating each room. Here's an estimated cost breakdown of some of the most common renovations, according to Greedy Rates:
Kitchen renovations:
Average Kitchen Renovations start at $50,000+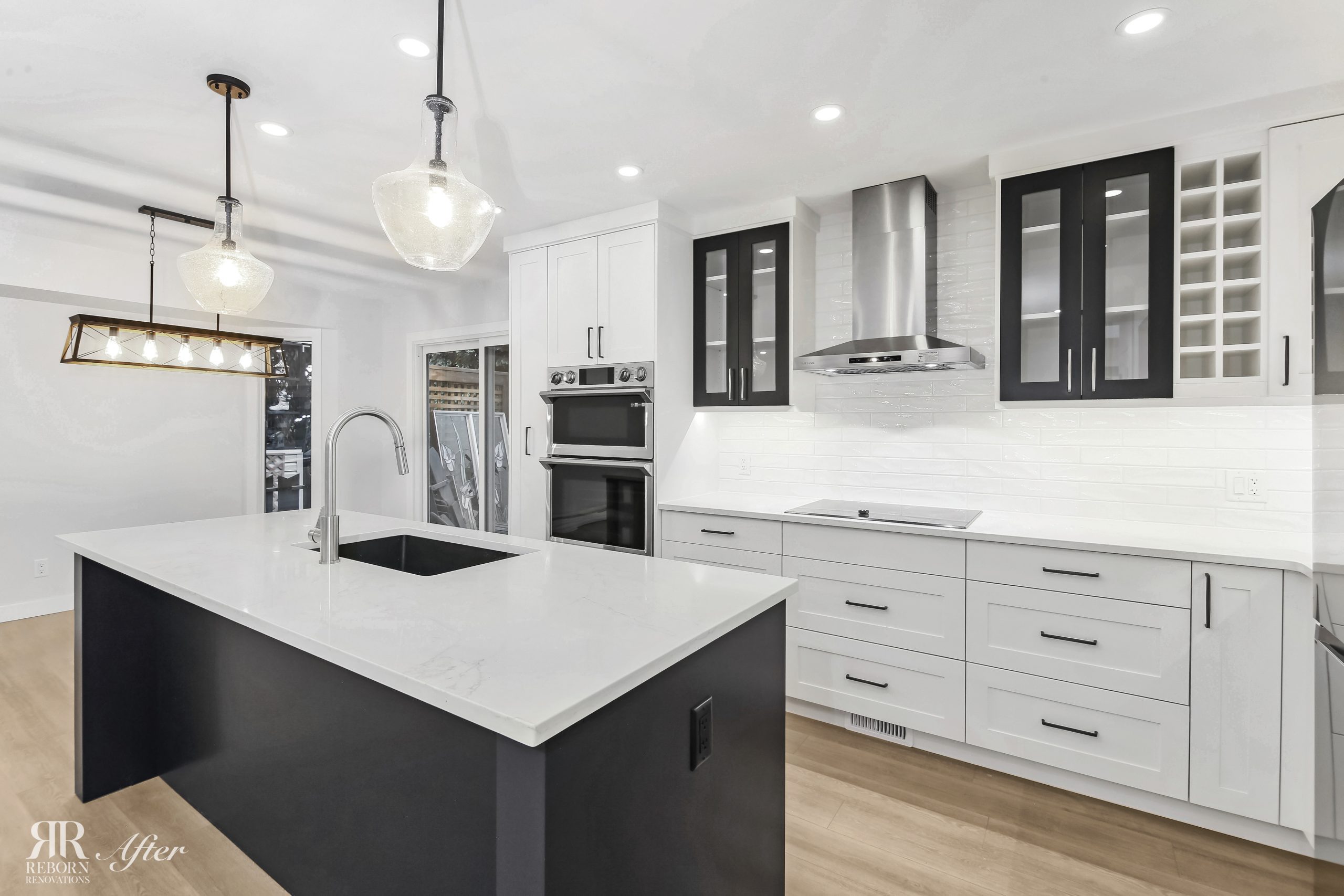 Bathroom renovations:
Bathroom remodels start at $20,000 and can go significantly higher.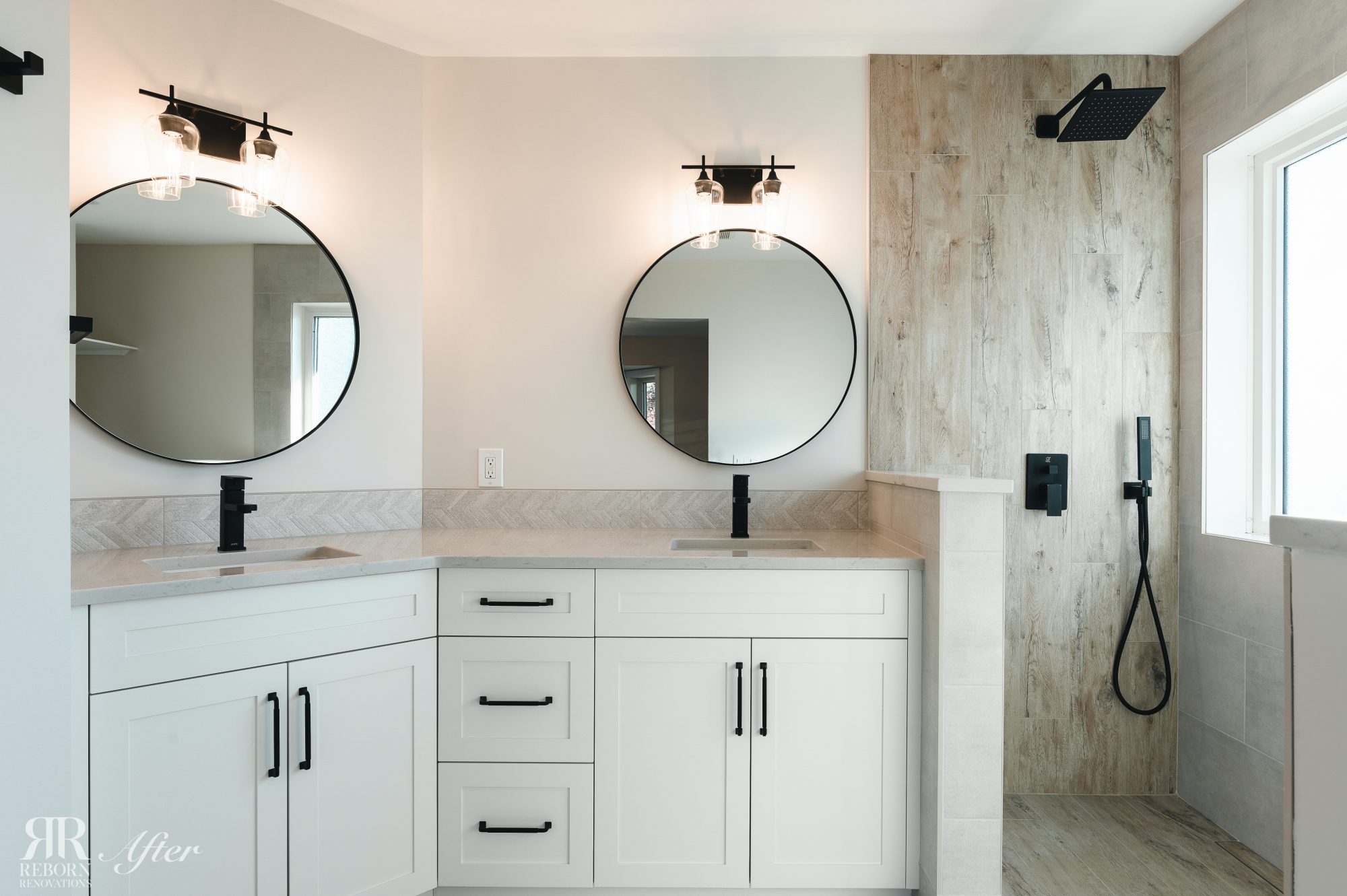 Basement development:
The minimum basement developments in Calgary can be completed for is $10,000+, with prices climbing much higher depending on the end goal of the new space.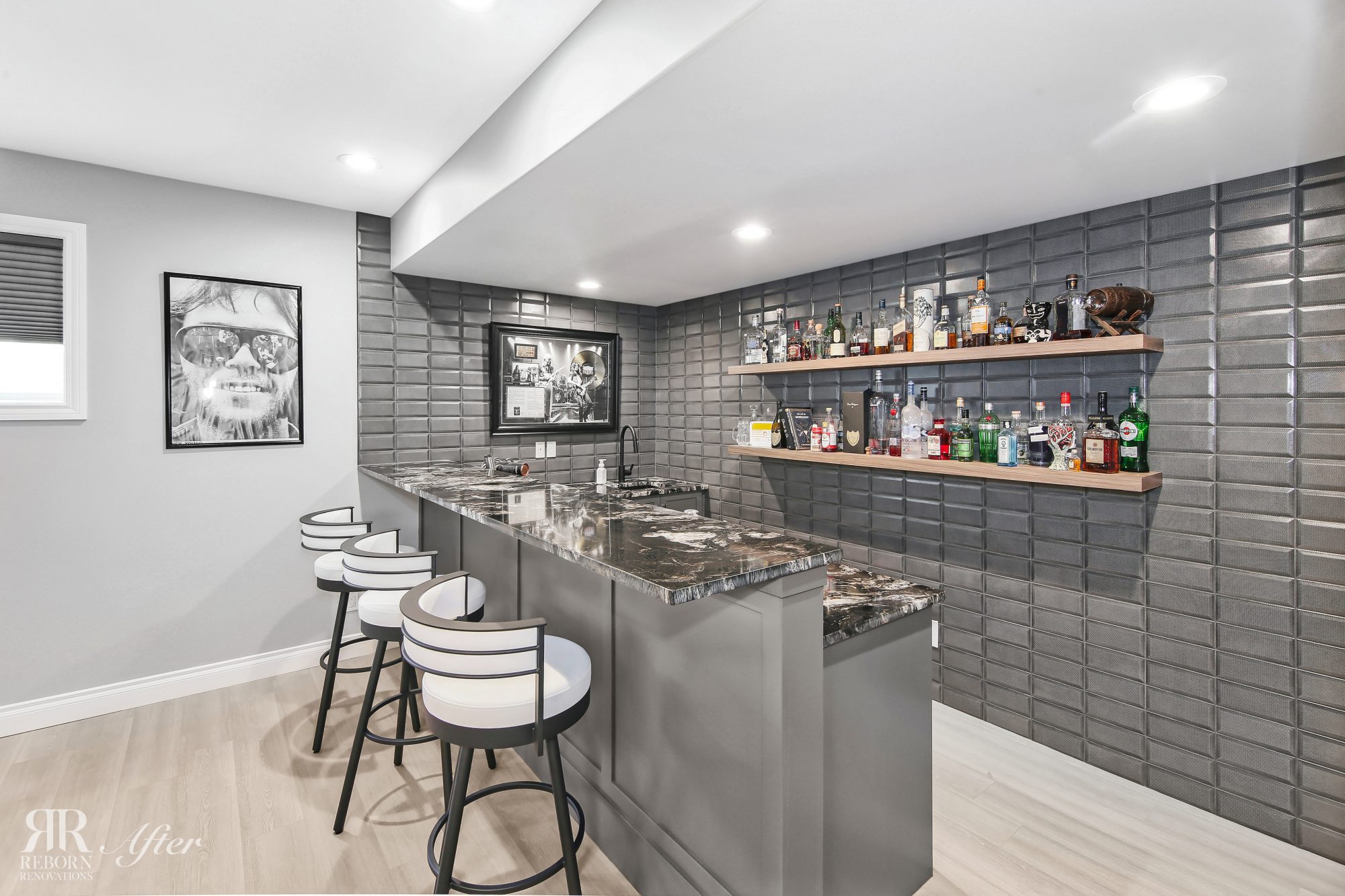 Complete Home Renovations
Once you tally up the essential renovations in each home, add additional work such as living areas, bedrooms, exterior upgrades, and so forth. Finally, you will have the average overall cost of completely renovating your home. Generally, a complete home renovation in Calgary can cost anywhere between $75,000 to $250,000, when considering the above factors.
Conclusion
Renovating your home in Calgary can be an exciting and rewarding experience, but it's important to consider all the factors that can impact the renovation cost. By doing your research and understanding the estimated cost of the renovations you want, you can better plan and budget for your project. Remember to choose a reputable home renovation company in Calgary that can execute your vision to perfection.
Reborn Renovations is Calgarys award winning renovation contractor, committed to bringing life back into your home. We complete Luxury Renovations and Additions throughout Calgary and the surrounding area, including Airdrie, Okotoks, Cochrane, Canmore and more. Our dedicated team of designers, trades and project managers will work with you to ensure that your vision comes to life seamlessly. Our experienced team guarantees our work with an industry leading 5 year warranty on all renovations, so you know you're in good hands. If you're looking to complete your home renovations in Calgary, contact the team at Reborn Renovations.